B1004 - The Natural Health and Weight-Loss Program
Store
> Store Items > Books > CMG
This Text is produced as a Zipped
pdf
file,
for which a Download Link is given Following Purchase
Click Here to get Your

Free Copy

of The Natural Health and Weight-loss Book
Because this item is Free it is not available through the usual ordering process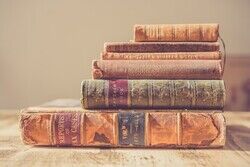 CMG Books
The Natural Health and Weight-Loss Book - Campbell M Gold - (pdf download) - Free

This product is unavailable.
Add
Description
The Natural Health and Weight Loss Program is a no-nonsense approach to achieving optimum health and permanent weight-loss.
What is Covered:



An all natural, no miracle formula, no appetite suppressant, no chemical shake, approach to your Health and Weight Loss needs.

An easy to implement and follow-through Weight Loss technique.

Down-to-earth information related to health, supplements, and exercise.

Recommended programs (optional) to relax you and to encourage you to lose weight

Recommended Flower Samples (optional) to lift your willpower and to strengthen your ability to cope.

Pages of information, suggestions, and nutritional strategy - also includes Fitness-Evaluation and Progress-Monitoring charts.

With the help of the Natural Health and Weight Loss Program, you create the Health and Weight Loss plan that "works" for you.

You set the pace, and you determine the results.
Overview
Nutrition is probably the single most important aspect of your life.
If nutrition is inadequate or unbalanced, then your health and wellbeing may be severely compromised.
It is a true saying: "

You are what you eat.

"

If properly utilised, nutritional elements are the keys to good health and personal wellbeing.


Remember, for every 1 kilogram that you are overweight (see the weight charts later in the material) you are adding an extra 10 kilograms of stress to your back!
General Nutrition Guidelines



Positive nutrition includes:



() High complex carbohydrate intake.
The average individual eats only 29% of his calories in the form of complex carbohydrates.
This should be increased to at least 48%.

() High fibre intake. Fibre is the part of plant-foods (e.g. fruits and vegetables, etc) that digestive enzymes cannot break up.
Its main function is to create bulk and promote fast elimination of waste material from the body.
Insufficient fibre can lead to many health problems.
Include whole grains, legumes, vegetables, and fruit as fibre sources in the diet.

() High in fresh products (e.g. fruit, salad, vegetables, etc) intake.

() Low fat intake (e.g. animal, dairy, certain nuts, etc).
An excess of fats contributes to obesity which increases the risk of heart disease, hypertension (high blood pressure), diabetes, gallstones, etc.
A high fat diet also increases the risk of cancer and atherosclerosis.
The average individual consumes 42% of their calories in fat.
This should be reduced to 30% or less.
Only 10% of total calories should be eaten in the form of saturated fats (i.e. animal products).

() Low refined food intake (See high fibre intake).

() No fried food intake.

() Very low sodium (salt) intake.
The average individual consumes too much salt - in some cases as much as 20 grams or more per day (about 4 teaspoons).
This should be reduced to less than 5 grams per day (preferably less than 2.5 grams per day).

Many modern health practitioners recommend a maximum intake of 1/10 of a teaspoon (0.5 grams) of salt per day.

Excess sodium dramatically increases the risk of hypertension (high blood pressure), which may lead to heart disease, stroke, and kidney problems.

() Very low sugar intake (e.g. all forms of sugar, and foods rich in sugars and syrups).
The average individual consumes twice as much refined and processed sugar as they should...
You might like to try the "Lose Weight" Hypnosis Program

Lay back and be guided into a pleasant state of deep relaxation through voice, the soothing sounds of the sea, positive visualisation, and gentle music ambience. In this hypnotic state, you will access, and reprogram, your subconscious mind to enable you to control your appetite and to readily achieve your desired weight.