S9001 - Revised Science of Being Well - Wattles
Store
> Store Items > 4D Programs
Audio Induction; No Audio Affirmations;
Subliminal Induction; No Subliminal Affirmations;
Music Ambience; Nature Ambience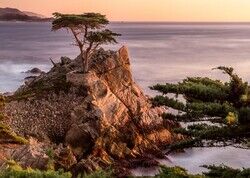 4th Dimensional Programs
Revised Science of Being Well (Access Code Download)
Immediate availability
Add
Enter a Product Code

If you have received a Product Access Code,
Click Here
, or on the "
Continue
" button,
and follow the prompts to gain full access to your files
Description
Originally published in 1910, by Wallace D Wattles, The Science of Being Well applies the power of positive thinking to getting and maintaining good physical health.
According to Wattles, "thought" is far more powerful than we could ever imagine.
It is the way in which we can literally reshape reality according to our will, and it is how we interact with the substance of the universe.
Thus, those wanting an effective way to dramatically improve their health will find Wattles' approach empowering.
In 2015, the material was revised, through radionic channeling, into Seventeen Lessons for the 21st Century seeker of Light, Life, and Truth.
Consequently, the text was developed through, and in concert with the Collective Experiential Potential, and is presented verbatim in the lessons.
Both audible and inaudible subliminal elements have been used to increase the effectiveness of a Lesson's message, and to initiates a direct and powerful communion with your subconscious mind.
S9001 - Revised Science of Being Well Lessons (Stream/Download)

Preface to the 1910 Edition

Preface to the 2015 Revised Edition

Lesson 1 - The principle of Health

Lesson 2 - The Foundations of Faith

Lesson 3 - Life and Its Organisms

Lesson 4 - What to Think

Lesson 5 - Assumption and Faith

Lesson 6 - Use of the Will

Lesson 7 - Health from the Formless Substance

Lesson 8 - Summary of the Mental Actions

Lesson 9 - When to Eat

Lesson 10 - What to Eat

Lesson 11 - How to Eat

Lesson 12 - Hunger and Appetite

Lesson 13 - Everything In a Nutshell

Lesson 14 - Breathing

Lesson 15 - Sleep

Lesson 16 - Supplementary Instructions

Lesson 17 - A Summary of the Science of Being Well
All Files are in an mp3 Format
"Contents", "Preface to 1910 Edition", and "Preface to 2015 Edition", do not contain a subliminal voice
"Lessons 1" through "17", all contain a subliminal voice
Overview
Each Lesson (not Contents, or Prefaces - audible voice only) has both an audible and an inaudible subliminal voice, under nature and music ambience, to guide your understanding and your ability to develop and achieve perfect health.
A synthesized voice is used, for maximum effect, without the possibility of unwanted tonal or expressive imprinting.
This unique subliminal approach, to healing and health development, dramatically increases the effectiveness of the Lessons message, and initiates a direct and powerful communion with your subconscious mind.
The audible voice, which echoes the subliminal guiding voice, helps you to follow and further focus on the lesson.
Listen to a Lesson daily, especially just before going to sleep, to initiate the response that you desire.
Though you will hear the audio dialogue, don't pay it too much attention.
It is the inaudible subliminal voice, communicating with your subconscious mind, that actually creates the results that you will experience.
(Total Run Time +/- 200 Mins)
Attribution
You might like to try the "Healing Relaxation" Hypnosis Program

Lay back and be guided into a healing, state of deep relaxation through voice, the drowsy sounds of the sea, positive visualisation, and dreamy music ambience. In this hypnotic state, you will access, and reprogram, your subconscious mind to enable you to stimulate dramatic healing changes in your body by simply replacing bad cells with good cells.